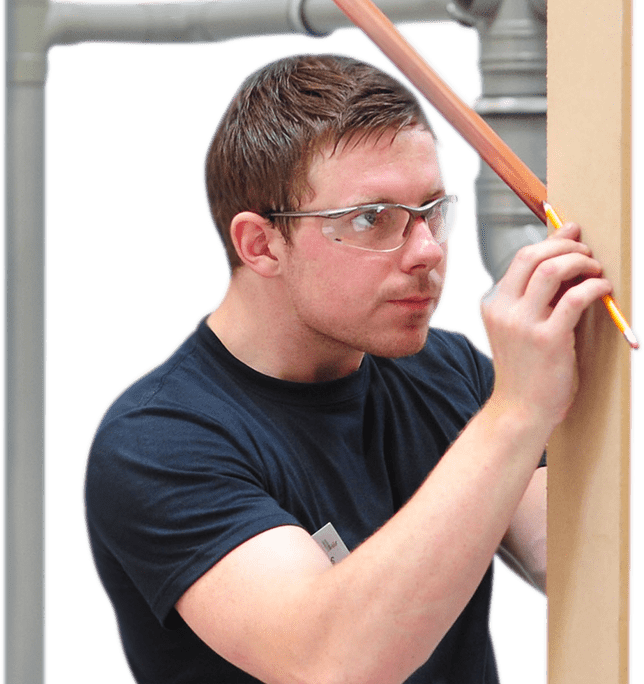 Your Local Plumber
Established 1988 by Chris Elliott & John Byrne - their initials making up the name of the company - CJB (Christopher John Elliott & John Byrne).
Chris & John were both trained from school with British Gas before establishing their own company.
The company has grown over the years and in 2010 moved to their current premises on Littlemead Industrial Estate and established a full time office/administration set up providing telephone support to both customers and the team of engineers.
In 2020, Chris made the decision to take early retirement to enjoy his pursuits away from the office and Tracy Wilson and Matt Boxall took over as Owner/Directors of the Company. John Byrne has remained on board as Senior Technical Engineer specialising in boiler servicing and repairs.
Tracy has been with CJB since 2003 following Chris, her Uncle asking her to come and work for him after the birth of her son. Matt joined the following year as a qualified engineer and proceeded to gain his further additional qualifications in Gas and work his way up to Senior Engineer before Director.
Tracy and Matt are supported by a team of excellent engineers and administration staff enabling them to provide customers with telephone support for all of their plumbing and heating needs with access to a wide range of suppliers for parts and spares.
CJB P&H (Cranleigh) Ltd share their premises with Cranleigh Plumbing Supplies Ltd - set up by Chris in 2010.
CJB also have established links with Cranleigh Bathroom Studios Ltd - their website address is www.cranleighbathroomstudios.co.uk